01
Cybersecurity
Cybersecurity has jumped in importance for leaders. In 2016, 11% of respondents said security was an issue, compared to 39% today.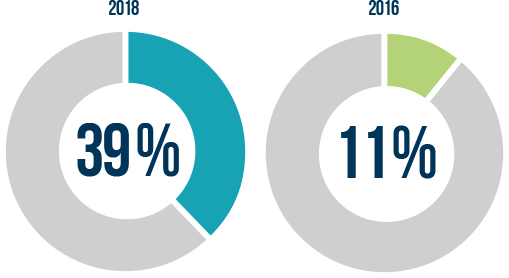 More than one in four Canadian businesses (28%) have been victimized by a cyberattack.
The highest from companies
in the Maritimes (48%).

Only half of companies (49%) surveyed would communicate to their clients in writing if they were victims of a cyberattack.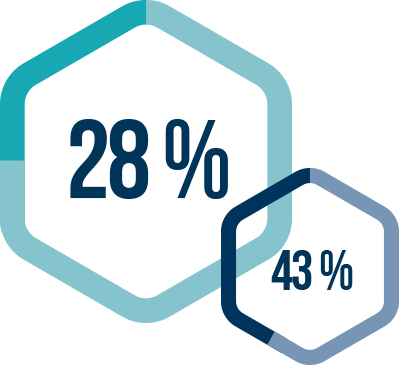 The sectors most targeted by computer threats are :
The construction and real estate (40%) as well as agriculture, trapping, forestry and fishing (50%).

02
Artificial Intelligence
Canadian companies want to focus more on artificial intelligence (AI) in the next two years. More than one-third (34%) plan to invest in AI, a significant increase of 48% from 2017.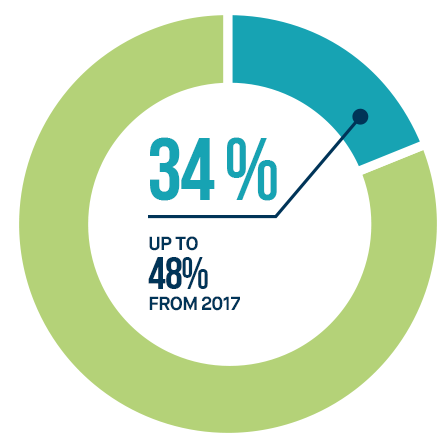 Companies plan to invest in AI for a variety of reasons
However, the appeal of these technologies varies from province to province. The Maritimes top the list (48%) with the highest amount of companies wishing to implement such solutions by 2020.
Quebec and British Columbia rank second (42%), while Ontario closes at 35%.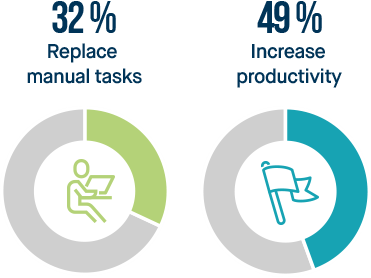 03
Evolution of IT
After three years of conducting this study, NOVIPRO and Léger finds that companies have a better perception of their IT systems. In fact, they are much more conscious this year (38%) in recognizing the strategic role of technologies than in 2016 (21%).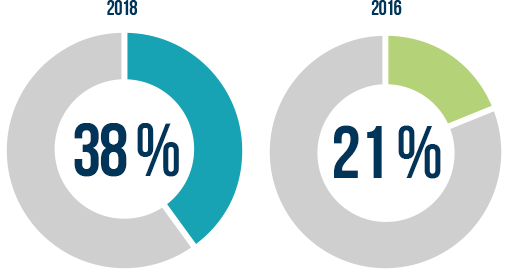 Technological infrastructures
Two years ago, one out of five companies (20%) considered their technological infrastructures to be avant-garde. In 2018, the proportion is 34%.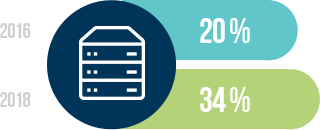 Security audits
Security audits are also less put into practice. Although, 59% of companies had achieved one in 2016, only 40% participated in one this year.